Klinische- und Gesundheitspsychologin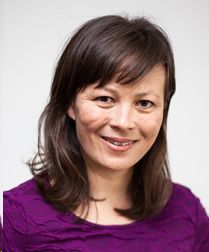 Psychotherapeutin (Integrative Gestalttherapie)

tätig in verschiedenen klinischen Bereichen ab 2003:
Drogenambulanz des AKH Wien
Allgemeines Krankenhaus Scheibbs
Kinder- und Jugendpsychiatrie des LKH Mauer
Orthopädisches Spital Speising
Psychosomatisches Zentrum Eggenburg
sei 2016 Krankenhaus Barmherzige Schwestern (Psychosomatik)
seit 2006 auch in freier Praxis
Arbeitsschwerpunkte:
Lebenskrise, Burnout, Identitätssuche
Schmerz, Sucht, Angst, Depression
psychosomatische Erkrankungen, Essstörung
interkulturelle Fragestellungen
Publikationen:
Kronberger, Miriam. (2020). Selbst- und Identitätskonzepte in der Integrativen Gestalttherapie mit Öffnung auf eine transpersonale Sicht. In: Neumayr, Helene & Klampfl, Petra (Hrsg.), Wertebezüge und Haltungen in der Integrativen Gestalttherapie (S. 64-104). Wien: Facultas
Kronberger, Miriam. (2019). Who am I? Eine gestalttherapeutische Annäherung an das Konzept des Selbst eingebettet in gesellschaftspolitische und spirituelle Konzepte. Masterthesis, Donau-Universität Krems, Krems.
Klem, Miriam. (2003). Substanzabhängigkeit und Gravidität. Diplomarbeit, Universität Wien, Wien.
De Cordoba, U., Klem, M., Eder, H., & Fischer, G. (2002). Psychosocial aspects of substance dependence and pregnancy. Poster presentation 5. Conference oft he European Opiate Addiction Treatment Association. Oslo: Europad.
Privat:
bin ich 1976 in Wien als Tochter einer südkoreanischen Mutter und eines Waldviertler Vaters geboren, habe zwei Kinder, beschäftige mich mit fernöstlichen Philosophien und Meditation. Sport in den Bergen und am Wasser ist eine wichtige Kraftquelle.
Kontakt:
Mag.a Miriam Kronberger MSc.
+43 (0) 699 12468766
miriam@kronberger.it